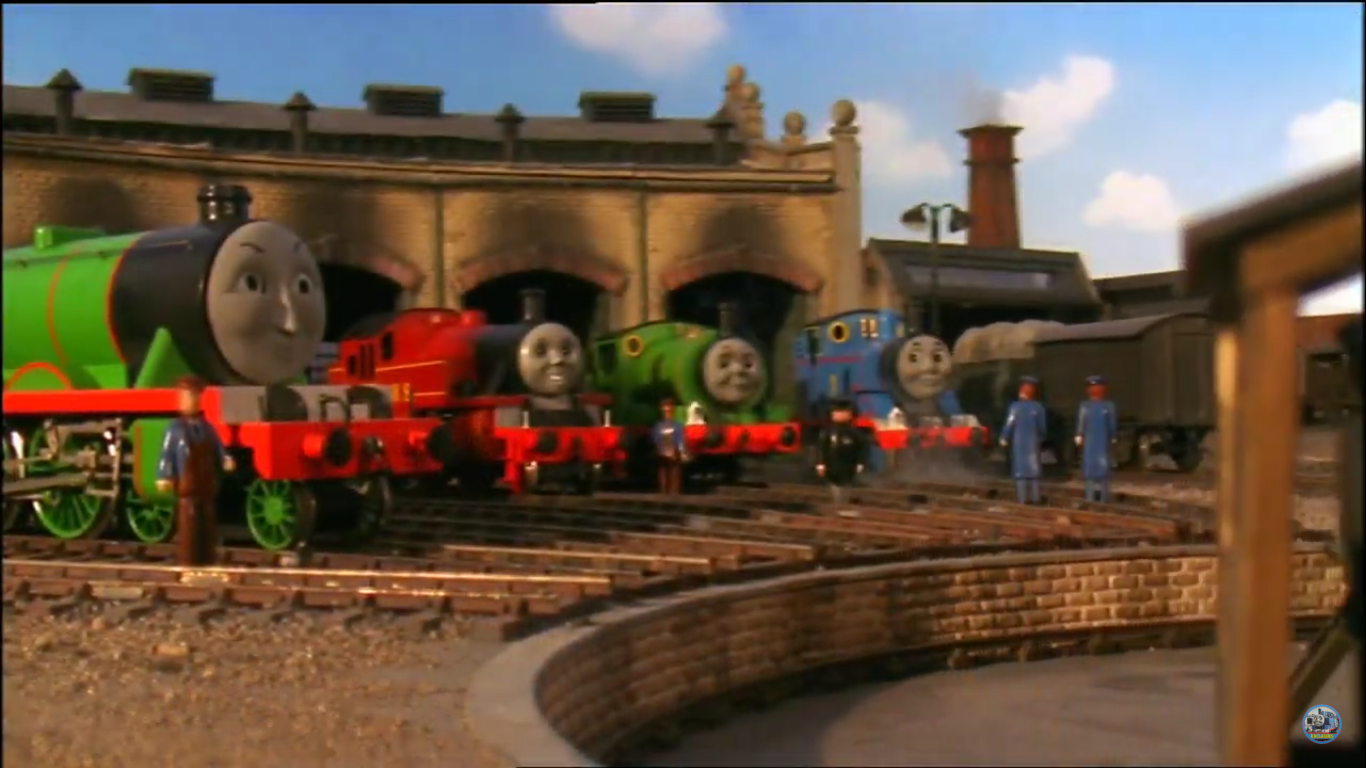 After the controversial clustertruck of season 22 of Thomas & Friends, I was looking for something to get the sour taste out of my mouth, so I decided to rewatch some classic Thomas episodes. I ended up watching all of season seven of Thomas & Friends, and after some research, I realized that it has a lot worth talking about.
Season seven is universally known as the last "classic" Thomas season before the show's overhaul in 2004 by HiT Entertainment. Season seven had already been planned and agreed on by the time HiT took over in 2002, so the season was for the most part untouched by HiT when it aired in 2003. Season seven was the last season to be directed by David Mitton, the last to be shot with 34mm film, the last to have music composed by Mike O'Donnell & Junior Campbell, essentially the last to be produced in the classic Thomas format.  For most Thomas fans during that time it was the last truly good season.
…Except for fans in the United states…
First of all, by the time the season reached the United States, season eight was already on PBS in America, and ITV in the UK. The only place U.S. fans could watch season seven episodes was sandwiched in between extremely watered down episodes of season eight. Maybe HiT thought it was a better idea to air season 7 to coincide with season eight? No one knows. Also, not every episode was even shown on TV in the U.S. There were episodes fans knew existed, like "Snow Engine", and "Duncan & the Runaway Elephant" but they never saw them. The whole U.S. version of the season wasn't seen in its entirety until the complete classic series DVD set was released in 2006, three years after it aired in the UK.
With compromising changes in narration and ridiculous musical adjustments, fans were completely devastated. Generally, most fans prefer the UK dub, because they feel it was presented the way Thomas was intended. But mostly for the music composed by Mike & Junior.  Robert Hartshorne's music for season 7 is considered pretty good by most fans, but a little redundant to watch considering there are versions with Mike & Junior's music available on the web, or on UK DVD's.
Although, there are a few episodes on US DVDs with Michael Brandon talking over the original music, such as the ones in the Thomas & the Jet Engine DVD. There are also YouTubers who have skillfully re-dubbed Michael Brandon's Narrations over season 7 music and sound effects to impressive quality.
In a perfect world, The United States would have had seen season 7 with Michael Brandon narrating, and the original music in place. In the end, no matter how much HiT entertainment tired to change the show, or screwed with its quality to pander to American TV investors, when I watch season 7, US or UK, I know i'm watching classic Thomas.