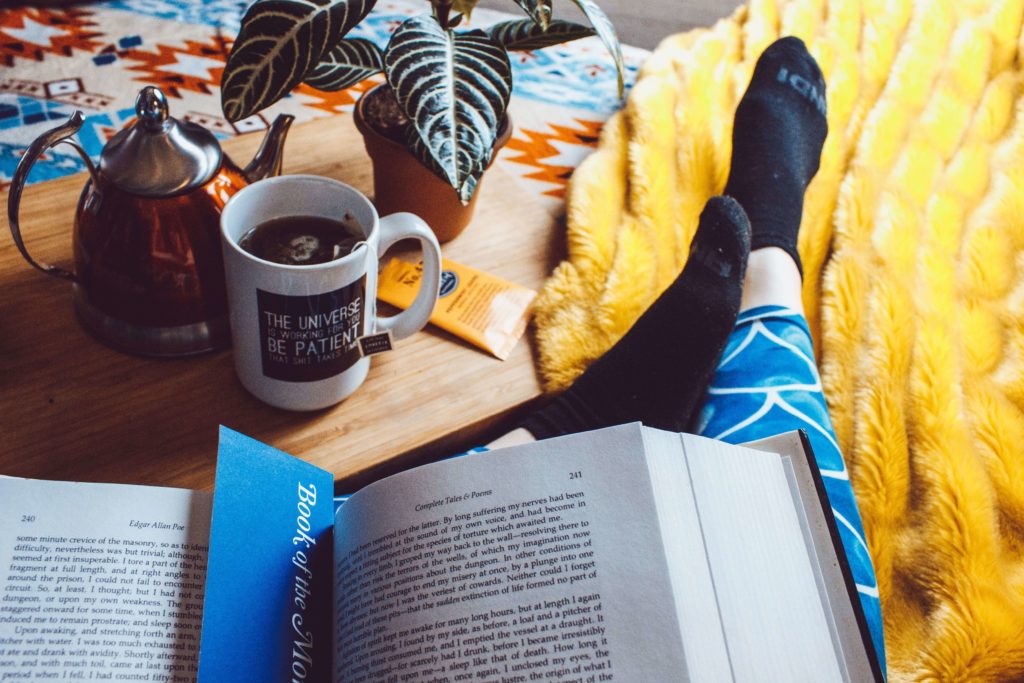 As we're about to enter the third week in self-isolation, I'm sure all of us are starting to get an extreme case of cabin fever. As the days go by, people are losing the motivation to get dressed, get out of the house, and perform the basic tasks that they've done everyday previously without thinking. There's no schedule, no rules to keep us in line–even our school work is optional. Everyday, I wake up planning to be productive, but I end up spending the whole day switching from Netflix to Youtube and from the couch to the kitchen. My friends keep calling me at random times during the day just to tell me that they're so bored, so for their benefit, and my own, I decided to share some things to keep yourself busy with while in isolation.
Find a new hobby or spend time with your current hobbies. I went back to my summer camp days and made some friendship bracelets, and I also made earrings out of polymer clay. Look online for inspiration and make something of your own.
Learn a new language. Use an app like Duolingo to get familiar with a language you know nothing about. I would normally never make time to do this, but I started to learn Romanian and it's actually quite interesting.
Make some food that you've never had before. The best part is you can eat whatever you make and feel a little less guilty about eating it because you worked to make it.
Get all dressed up like you're going somewhere nice. Do your hair and makeup if you want, and then you can actually feel like a functioning human being.
Read. Either read books that really interest you or maybe some classics that you've been wanting to read for ages but have never had the time for. It makes time pass quickly in my opinion, especially if you are very cozy and have some tea.
Get out of the house and go for a walk. The weather is now nice enough that you can comfortably spend time outside to get some fresh air or for a workout; either way, it will definitely be worth it.
Sleep and keep a normal schedule. Now that you have all the time in the world, finally get the sleep that you've never had time for. I see people staying up until 3 AM and waking up at 1 PM, and then not doing anything in the time they are awake. Try to stay somewhat close to your normal sleeping schedule so you can effectively use the time you're awake.
Start a Bullet Journal. If you want to stay productive, but have more fun while doing it, I highly recommend this. There are so many different videos and pictures that can inspire you, and it's a great way to be artistic.
Play games with your friends. You can video chat with your friends, but it's even more fun to watch Netflix with them or play a game. The app Psych is particularly fun, and every time I play I end up laughing.
Write letters for your friends. It seems like a random thing to do, but it's a nice way to let your friends know you miss them in a really different way. You can drop the letters off at their doorstep, and they will be a lovely surprise.
Practice an instrument. Learn to play new songs on any instrument like a piano or ukulele. If you don't have anything, practice singing. Even if you don't think you're talented, it's still something fun to do.
Reorganize or redecorate your room. So many people's closets are stuffed with random clothes and other items, and now that you have the time you can organize any mess in your room. It can be boring, but a clean room that you enjoy being in is worth it.
Everyone is struggling to be productive while isolating themselves. It's extremely difficult to always stick to your routine when there isn't anything you have to do, but getting dressed, getting outside, and trying to do some work is a good place to start. It's easy to get upset from reading the news or waste everyday sitting in front of the television, but try to make the most out of this break and stay safe!