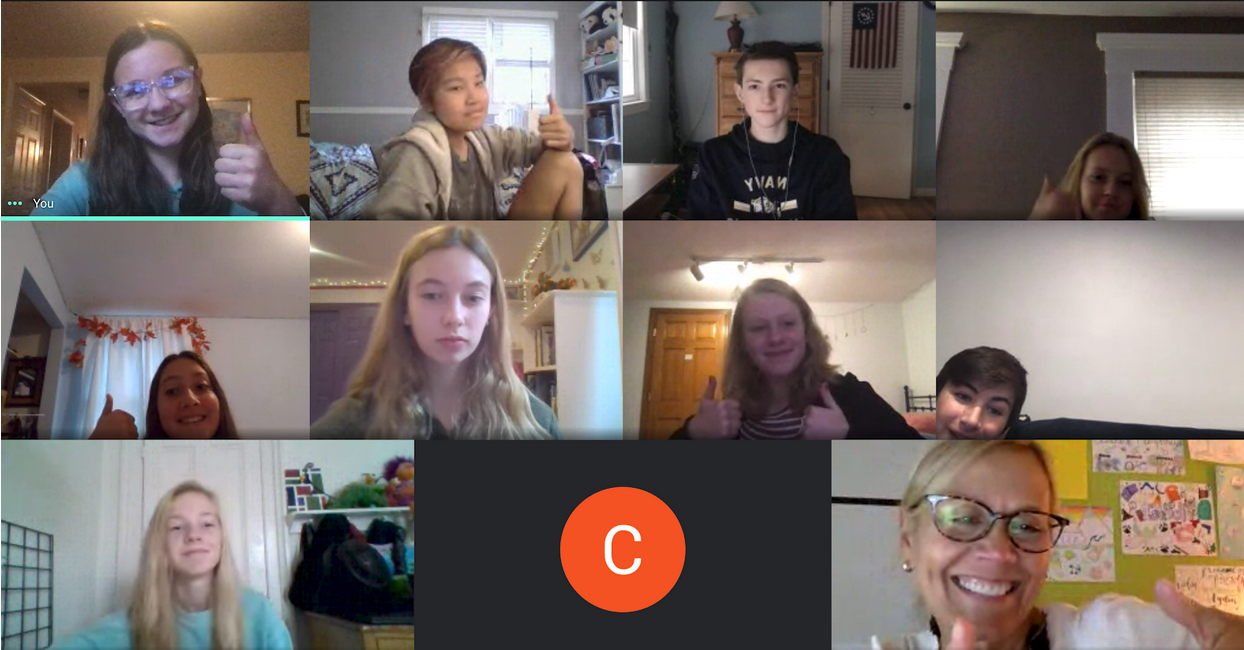 We know it's hard for the seniors, but what about the freshmen? This is not how we expected our high school journey to begin. Learning during the COVID era has taken a toll on us all. After interviewing a few Marblehead High School students coming from MCCPS and MVMS, we can see how freshmen are reacting to the "new normal."
When asked about the adjustment to high school, one student responded, "The biggest change from middle school is the schedule with so many different rooms and classes, and how big the building is." Other students feel that they are missing the high school experience because of online learning and the many other COVID-19 precautions.
Another question asked was about the most challenging parts of online learning. Boredom and being distracted were the most common answers. We asked, "What do you think the school should change about their current system?" Students believe that there's nothing to change. Constantly changing schedules are confusing and only bring unnecessary stress. One student explains, "The school should stop changing the schedules so much because it makes everything more confusing." Additionally, students agree that our teachers should be more consistent about their assignment postings. However, we all know that teachers are doing their best in these difficult times, so thank you, teachers, for being here for us.
Lastly, interviewees were asked, "Should classes be online and in-person at the same time?" This is probably the most controversial topic. Debates about whether teachers should have students zooming in whilst teaching in-person class have been circling the media for quite some time. If the school were to switch to this type of model, it would benefit fully remote students. However, we do understand that it is difficult for teachers to attend to students in two different places at one time. One student said, "That could take away some of the already limited time that we have in person." On the contrary, one specific student states, "Only one of my teachers has provided asynchronous classes, so I feel very undirected on days I am free." Some teachers are providing asynchronous classes, but all in all, students feel as if the amount of work given is not what is expected of a high school.
We are currently living through history. What's occurring in our world today will be taught to our kids, grandkids, and so on. It's a challenging time for everyone, but as long as we stick together and have a positive outlook, we'll make it through.