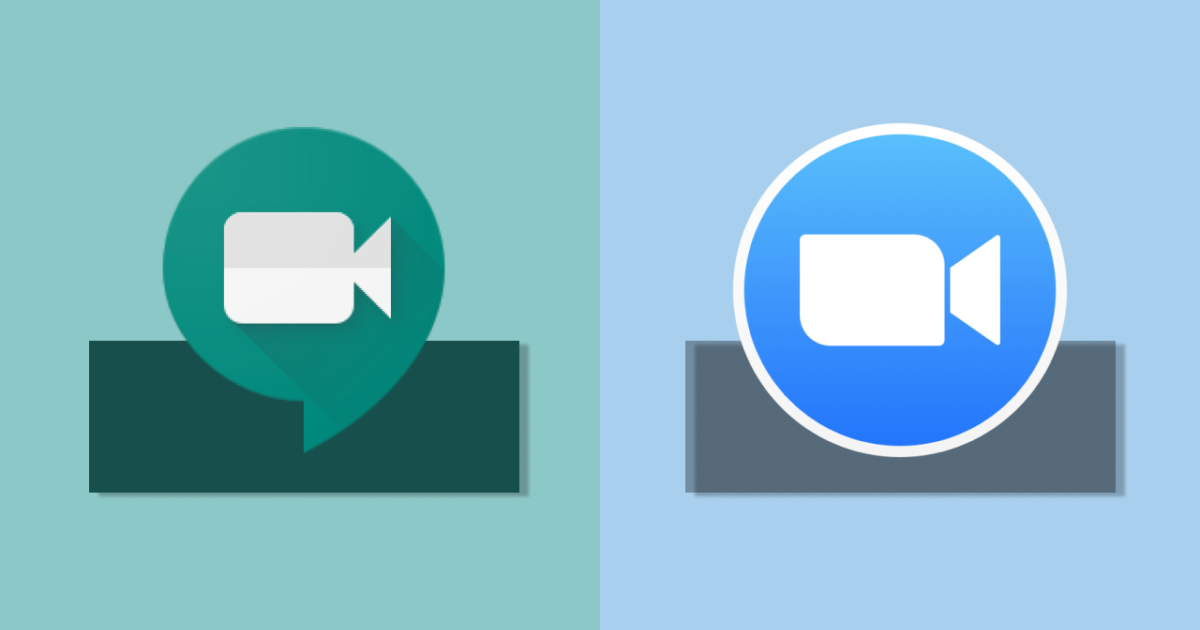 Now that school is in full swing (or as full as it can be), students have had time to get used to waking up at a reasonable time of day and logging onto Google Classroom or making their way to the high school. Though screen time has been vastly cut down from the first weeks of full-remote, teachers are still relying on online meetings for afternoon classes. Google Meet and Zoom are the two platforms used for remote gatherings, and each has its share of pros and cons.
Google Meet, because it can be easily accessed through Google Classroom, seems to be the favorite amongst teachers. It's free to use, doesn't require the download of an application, and can even set reminders on Google calendars automatically. It also includes the option to call-in for those who cannot use their video. It has a max of 250 people, which is obviously fine for a single class but could be problematic if, say, an entire grade had a meeting. Additionally, its interface seems to be a bit clunky – video quality is somewhat low, and it has a tendency to freeze up. The screen-sharing has also been problematic for multiple teachers in my classes. With the school's occasional WiFi issues, teachers have had a hard time staying connected to the meetings and will sometimes get booted out for a sizable portion of the class. With small meetings (10-15 people), Google Meet seems like a quick and easy way to check-in. I would not prefer it over Zoom for larger or longer meetings.
Zoom, which rose to pop culture prominence over the last five months (think: Zoom University '25, the fact that "Zooming" is a verb, or the notorious Zoom bombings) is definitely more popular amongst the student population, and even some teachers. Its interface is fairly seamless and looks a lot more sophisticated than Google Meet's. It also has the option to add your own background or even face filters, which certainly doesn't help when you're trying to learn something, but it does make a class more fun. It has a "Raise Hand" function, emoji reactions, and a chat with the option to message people privately. I've found that video quality is consistently good (unless a user has a bad webcam) and screen sharing seems to work the vast majority of the time. However, all these nice features do come at a cost – Zoom is only free for meetings up to 40 minutes, and after that you have to pay $15 monthly. Considering that the school pays for it, this doesn't really affect students. It's also had its share of privacy scares, but they seem to be resolved for the time being.
With the newest hybrid schedule being rolled out the week of the 19th, students will rely on their technology just as in previous weeks, but will now have two 50-minute long classes after in-person school each day. This will definitely put online meetings to the test, as we're now used to quick 20-minute check-ins instead of full classes. Both cohorts will be attending these afternoon sessions as well, which could be problematic for Google Meet if the school's internet is unstable. Hopefully, this new hybrid schedule will maximize class time and allow teachers to get through more curriculum. Only time will tell, though, and in the meantime, all we can do is wait.