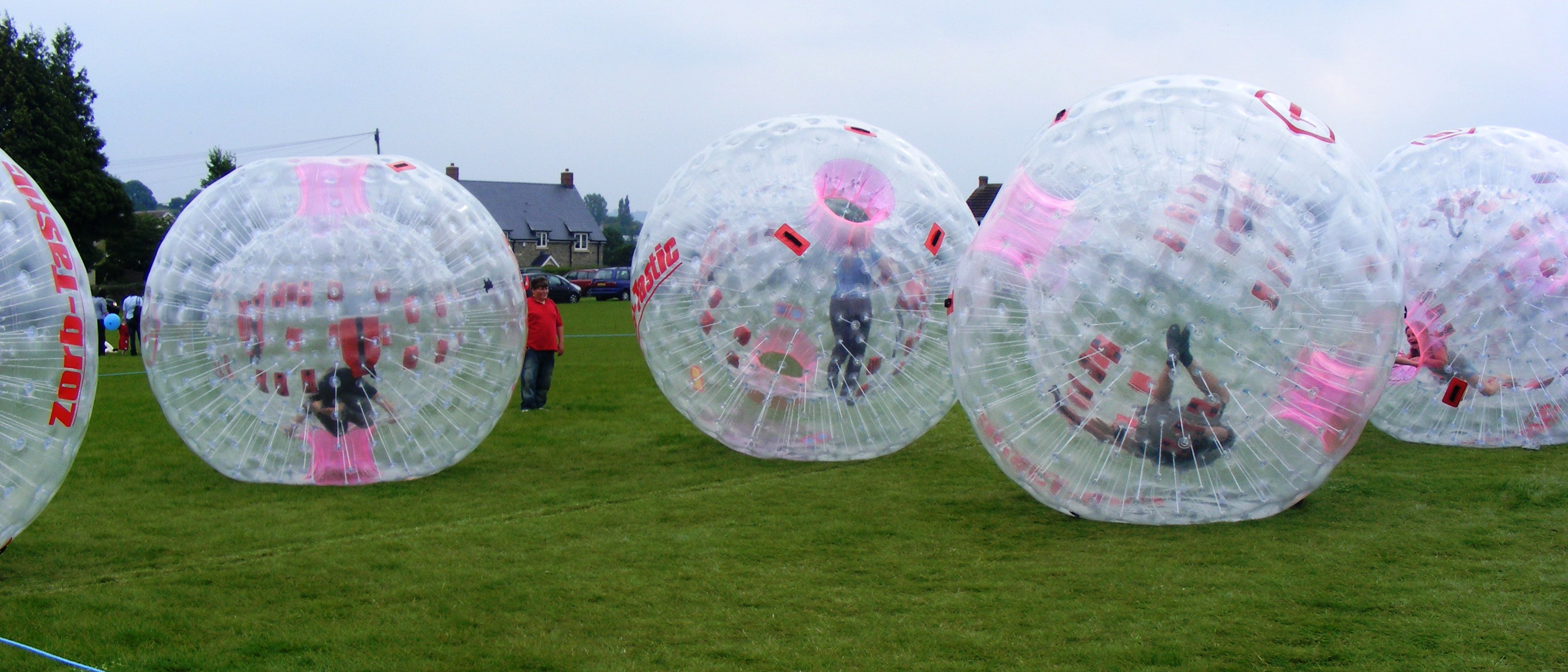 Anyone who has listened to the recent School Committee meetings has heard a lot of debate regarding the safety of the grade 7-12 students in Marblehead Public Schools and how they should return to classes and activities. A very hot topic as of late has been the safety of sports and how students and coaches can limit contact and prevent the spread of COVID-19. Questions such as, "How will every single track distance runner be monitored for social distancing while on runs throughout town?" or "How will we be sure that droplets don't permeate the masks during a hard football collision?" have been raised, and an answer has finally been found solving all of these difficult problems.
In their most recent meeting, the Marblehead School Committee has voted to implement zorbing (also known as globe rolling) into all high school and middle school sports immediately. For those who aren't familiar with the term, zorbing is a popular activity in New Zealand and involves moving around in a contraption similar to a massive clear hamster ball. Students will be participating in sports as usual but kept safe and socially distanced with the help of our new zorbs that will be arriving by April 10.
Of course, since there are a variety of sports, the same zorbs will not work for all of them. Luckily, the School Committee has found yet another brilliant solution for that too. Sports like football, volleyball and lacrosse that require the usage of an object will receive zorbs with arm and leg holes (very similar to the popular children's toy Buddy Bumpers) so that they can still pass and catch normally. Track will be run full hamster style with the exception of the throwing events. For jumpers and hurdlers, there will be zorbs with extra elasticity to optimize bounciness and allow for peak performance.
As with every great idea, there will be major expenses. However, the MHS All Sports Boosters have already launched their fundraising campaign to get a personal zorb to every MHS and MVMS student athlete as soon as possible. If you would like to donate, you can find the campaign on GoFundMe.com under the title "Zorbs for MHS Athletes: Get High School Sports Rolling Again!" If you are unable to make a donation at this time, we ask that you at least share the fundraising link on Facebook, Instagram and Twitter. When you share, be sure to use the hashtag #zorbsforall!