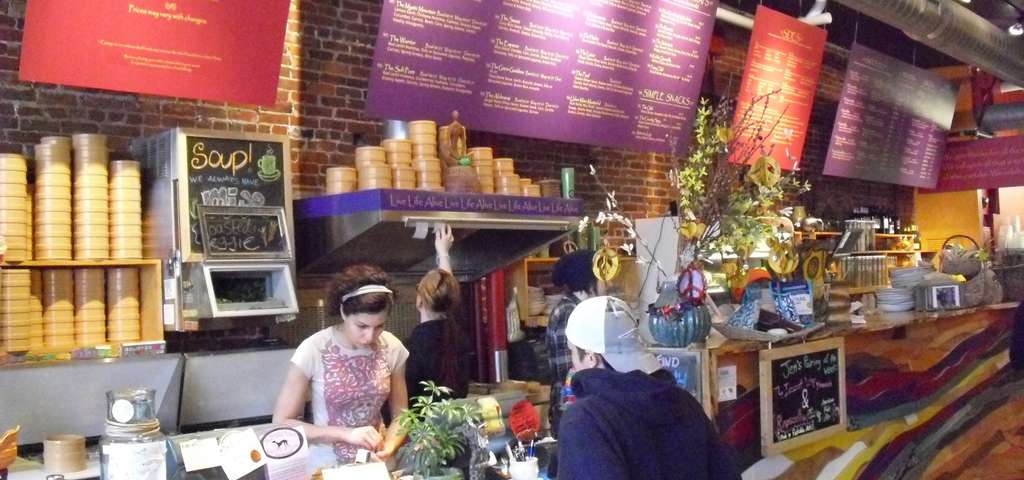 In the past few months, I've been spending quite a bit of time in Salem. My friends and I like to hang out in Salem on the weekends, because there is so much to do and always a funky event happening! As Halloween approaches, venturing into Salem becomes increasingly time-consuming, due to the Halloween traffic. But, it's also the best time of year to go, since the city is more alive and rockin' than ever. Inspired by a newfound appreciation for being so close to such a great little city, I made a list of my top three favorite special spots in Salem. They are Salem's best-kept secrets; many people have yet to discover them!
#1 Goodnight Fatty: This adorable cookie popup shop is open every Friday and Saturday night, from 7pm until 11pm. Each weekend, there is a new variety of "Fatties" (cookies), served fresh and warm out of the oven, with batch after batch being made as the night goes on. The three flavors per weekend are always creative, unique, and mouth-watering, such as Coffee Oreo or Birthday Cake. And don't worry – they sell milk to have with your cookies! So, if you've just had dinner in Salem and need something sweet, or you want to take a dessert trip but it's too cold for ice cream, head to Goodnight Fatty!
#2 Jaho Coffee Roaster & Wine Bar: If you're looking for somewhere to sit and relax, read the paper, chat with friends, or maybe get some work done, Jaho is the place. Aside from having a delicious variety of teas, coffees, sandwiches and baked goods, Jaho has a cozy and relaxing atmosphere. Another plus: it's open until 11pm! I love to head to Jaho for a late night homework session and tea with study buddies. The cafe is located right next to the Salem National Maritime Historic Site, where the famous Friendship boat is docked, so take a stroll down the street for some history too!
#3 Life Alive: If you haven't been to Life Alive, you haven't lived. Well okay, maybe that's an exaggeration. But really, this restaurant is my all-time favorite spot in Salem. The vibe at Life Alive is full-on hippy! Beautiful art and quotes cover the walls, even in the bathrooms. The majority of the staff wear bandanas, have dyed hair, and have at least one facial piercing. And the star of the show is the food, their mission statement being "to renew your energy and connection to life by soulfully serving you the most fantastic, vibrant, organic, therapeutic, whole food you could ever imagine in an inspiring environment that honors local artisans, the community, and our global ecology." Since takeout is available here as well, my family eats Life Alive at least once per week! My favorites: the Swami bowl and the Adventurer bowl.
Though there are many more special places in Salem, these are definitely my top three favorites. So, if you're looking for a fun outing opportunity this weekend, pick one (or all three)!