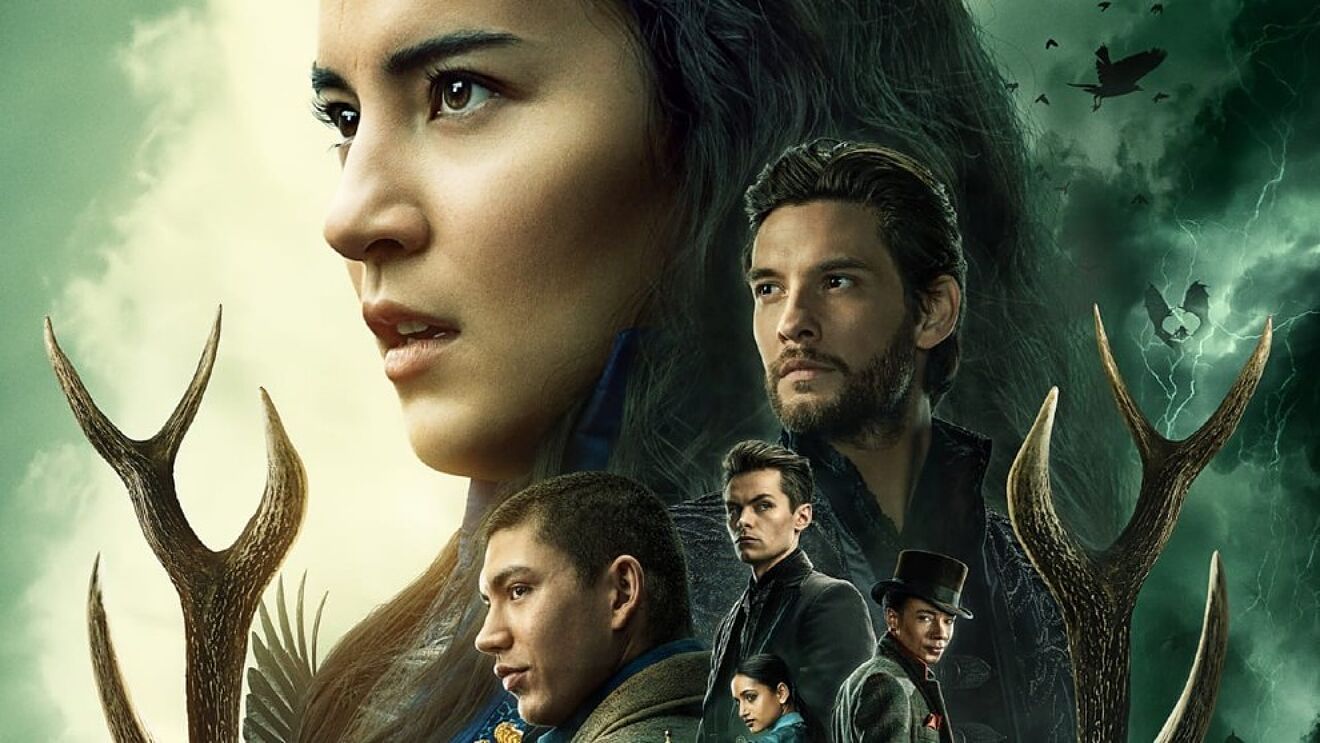 Shadow and Bone, based on Leigh Bardugo's fictional world, the Grishaverse, has brought fantasy to the center stage after debuting on Netflix on April 23. The casting is perfect. The actors take Bardugo's words and make them reality. Not only that, but they are diverse, moving away from the stereotype of every character being a white heterosexual male. From Jesper (Kit Young), a bisexual sharpshooter, to the religious spy Inej (Amita Suman), everyone can find themselves represented. The only complaint I could make—because I hope you can tell that I liked the show—is that the plot doesn't follow the storyline of the two book series. Instead, it melds the storylines together into something that fans and nonfans alike will adore.
In the recent chart-topping Shadow & Bone, orphan Alina Starkov (Jessie Mei Li) is thrown into the civil war of her country, Ravka. The nation is being attacked on all fronts: from the North is magic-hating Fjerda (many Ravkans practice magic), from the South, the attacking Shu Han, and the Fold of Darkness that divides the country in two—literally! Soon, Alina learns that she has the unprecedented power to destroy the Fold; she is the legendary Sun Summoner. However, she is fought over by the mysterious Darkling (Ben Barnes), her best friend Malyen Oretsev (Archie Renaux), and the money-driven merchants of the far away Kerch. That brings us to the thieves hired by said wealthy merchants to capture Alina: Kaz Brekker (Freddy Carter), Jesper Fahey (Kit Young), and Inej Ghafa (Amita Suman). Although the band of kidnappers (aka The Crows) seem at odds with each other as the show begins, they open up throughout, both to each other and the audience. Fans of the books may note the absence of three key characters in The Crows: Wylan van Eck, Matthias Helvar, and Nina Zenik. Season Two, should it be confirmed, promises Wylan. Yet starting in later episodes, we see Nina Zenik (Danielle Galligan) and Matthias Helvar's (Calahan Skogman) complicated backstory that is only a flashback in the novel.
Whether you're a fan of the books or not, you will be drawn into the complicated world that is the Grishaverse. Diehard fans will notice all the deviations from the plot, and there are many. In the novels, some of the characters will never meet each other like they do in the show because the two series take place in different decades! Years after Alina saves her country from the Fold, the Crows go on a heist, many not even knowing who she is. But with Bardugo's seamless directing, the heist turns into a kidnapping of Alina, sewing the books and characters into one big masterpiece. 
So go try it out! Fall in love with Shadow and Bone's diverse cast, atypical characters, and alluring plot. Let's hope there's a Season Two!